Light Gauge Steel Framing
Construction using Light Gauge Steel (LGS) - also known as Cold Formed Steel - has significant benefits and advantages over traditional building methods.
Steel Frame Sections (SFS) construction has seen build times reduced, accuracy and efficiency in construction, reduced waste on site and has proven to be durable and sustainable as a result of its improved strength and performance.
Aurora and its networks of industry leading partners offers design, supply and install services for the construction industry. With our network of partners who utilise state-of-the-art framing and fabrication machines, Aurora boasts industry experience and track record on a system that is aimed at buildings up to 10 storeys and secondary components (typically external infill) in medium to high-rise buildings.
Aurora can offer full SFS design Free Of Charge and can commence upon receipt of DWG Floor Plans, Sections.
Our range of applications mentioned below are an example of our services and capabilities:
Multi Storey Apartments (4-10 storey)
Infill or separating walls used in primary steel or concrete frames
Over-cladding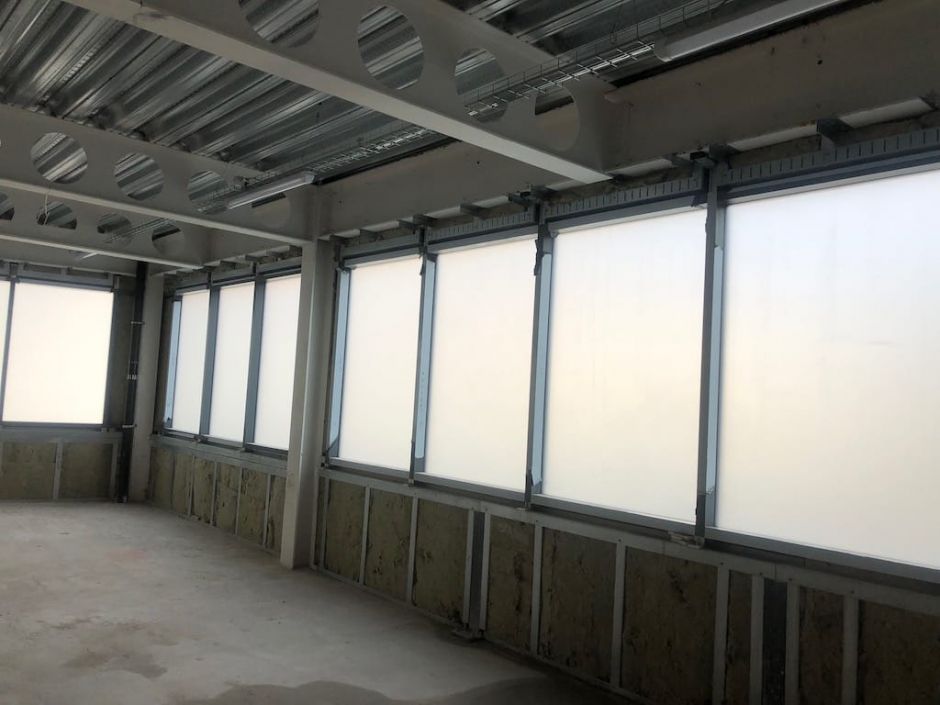 Off-Site
Manufacturing
Solutions
Aurora embraces Modern Methods of Construction in its endeavours in playing its part in sustainable construction methods.
Aurora acknowledges that to stand out from the rest, an innovative approach to construction is a valuable Unique Selling Point and as such offers Off-site Manufacturing Solutions.
As a building envelope contractor, Auroras optimizes services by proposing a construction solution where elements are manufactured and pre-assembled in the factory and delivered to site as component frames thereby reducing on on-site cutting resulting in faster installation.
Our off-site manufacturing solution is optimized for Light Gauge Steel Frame Infill.

Panels can be manufactured off-site and installed as one unit or can be installed as a track and stud assembly on-site
Allows for the deflection of the super structure
The added benefits are that steel in this form is:
Durable, Accurate & Reliable
Recyclable and sustainable
Highly adaptable and integrates with Hot rolled steel
Well-developed method of construction with a large amount of technical information. (SCI, BCSA)
Dimensionally stable during and after construction (non-shrink non warping)
Largely unaffected by weather
Ethical procurement and full traceability of materials