Curtain Walling
At Aurora, our curtain wall systems are designed and engineered to meet demands of architects and specifiers with design innovation, high quality and superior performance.
Aurora has developed a reputation for supplying and installing solutions to suit even the tightest of programmes. By embracing new technology, cutting-edge software and deploying a workforce of experienced multi-system fabricators, Aurora can offer an outstanding level of service to our customers.
Combining strong but lightweight aluminium profiles with glazed sections means that our fabricating and manufacturing specialist Partners Aluminium can offer a range of thermally broken curtain walling systems to work with a multitude of different design intents.
We also offer a variety of products including capped curtain walling systems and structurally bonded curtain walling systems, which are available with a range of window and door formats, multiple drainage methods and face caps.
Further to our experience in aluminium systems, we also have the ability to provide timber composite curtain walling.
Our experienced technical team is available to support contractors every step of the way and our process yields complete design flexibility from design stage through to installation. This approach allows us to work together with a client to meet all their aesthetic and technical requirements.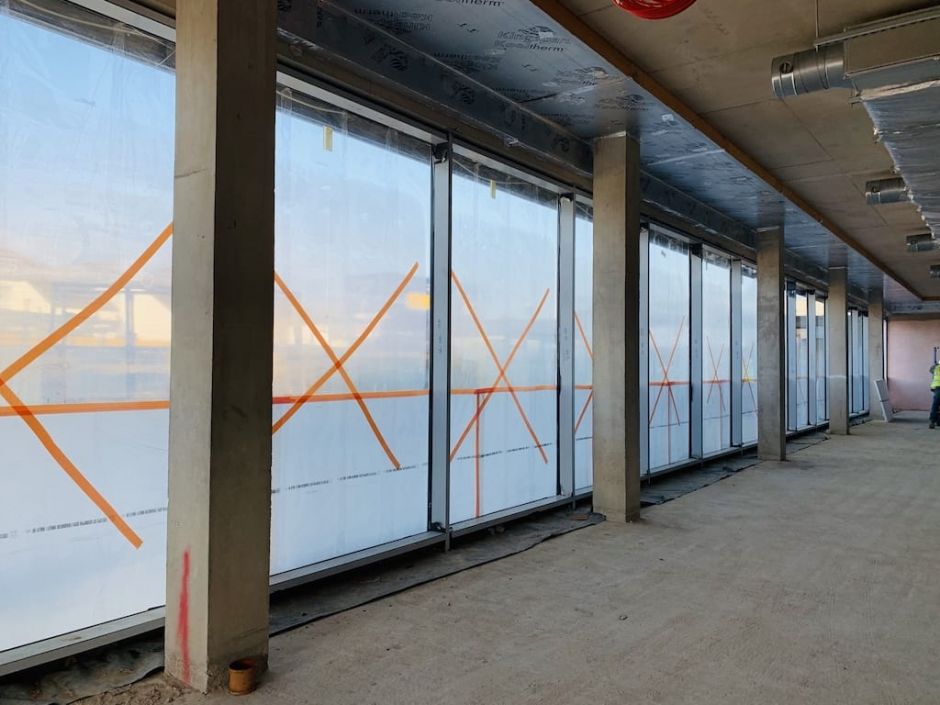 "We are proud to work with the leading manufactures to provide the right solution for your project."
Gina Nadas - Aurora Procurement